Congratulations Instagram Winners
July 18 2019
We've recently held 4 prize giveaways on Instagram and enjoyed the encouraging responses from our fans. Did you miss out? If you would like to take part in our giveaways follow us at @hartoutdoor.
We gave away 5 Day Kits, 4 Weekend Kits, 2 Multiday Kits, and a $100 REI gift card in 4 weeks. We are having fun imaging all the cool places our kits will be exploring.
One of our winners posted this photo after she received her prize: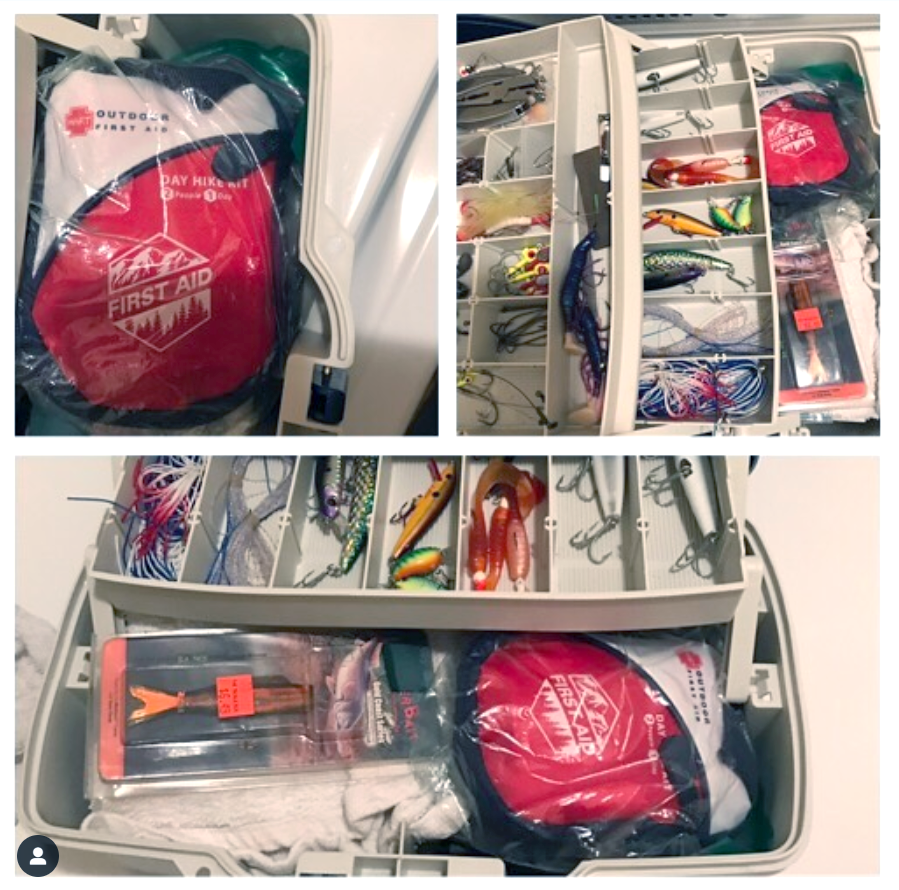 She said:
"I received the first aid kit! Thank you so much! Checkout how this @hartoutdoor first aid kit fits perfect into my tackle box...It has assorted adhesive bandages, gauze roll/pads, ibuprofen, allergy relief, aspirin, triple antibiotic wipe, scissors and other items!!!"
Thanks @vjl007 we are very glad you like it.
We'll be doing more contests and giveaways this summer too. Please join us today on Instagram @hartoutdoor and on Facebook at HART Outdoor, we look forward to meeting you there.
Have you had an outing where your first aid kit came in handy? Tell us about it. We'd love to share it on our site. Read examples in our "Share Your HART Experience" section in the right-hand column of our web page.
Explore Safely!
Comments