Washington Trails Magazine Picked Us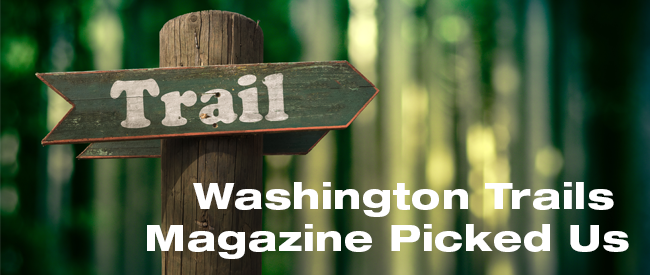 July 10 2021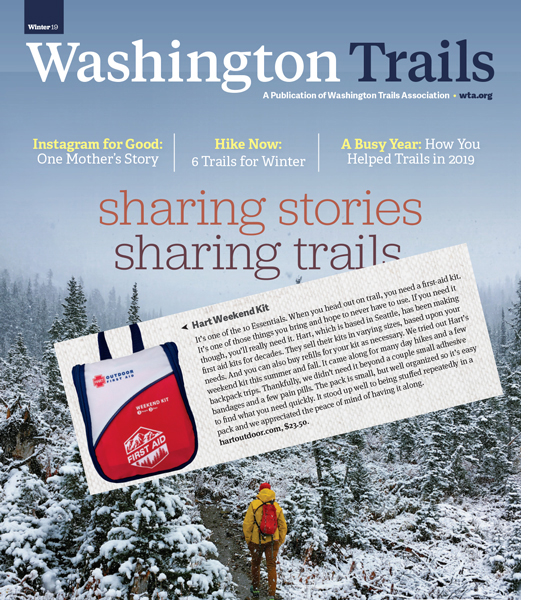 With their finger on the pulse of Washington State's hiking and backpacking trails the fine people that work and volunteer for Washington Trails Association (WTA) know what's important for appreciating our great outdoors. Part of the great work they do is to provide a beautiful informative magazine. We highly encourage outdoor enthusiasts to go to their website wta.org and become supportive members.
We say this not because they chose our Weekend kit for their "Gear Up for Winter" article, which we are very proud of, but because they work so hard at helping our state to preserve trails for everyone. We want to support and encourage those who not only enjoy a great hike but who give back to the nature they love.
"Thankfully, we didn't need it (the kit) beyond a couple of small adhesive bandages and a few pain pills. The pack is small, but well organized so it's easy to find what you need quickly. It stood up well to being stuffed repeatedly in a pack and we appreciated the peace of mind of having it along." (quoted from the article.)
Many thanks to the staff and editors for their great review of our kit. We're glad you only needed it for minor issues.
"Washington Trails Association mobilizes hikers and everyone who loves the outdoors to explore, steward and champion trails and public lands."
WTA (Washington Trails Association) mission statement